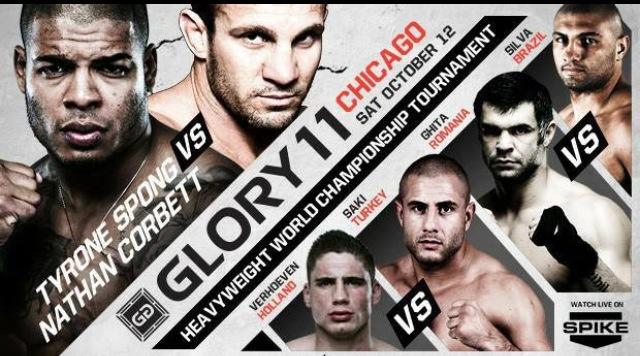 The stalking horse that is GLORY rolls into Chicago this Saturday for its 11th fight card and all eyes will be on one of the most explosive match ups in the shows short history when Rico Verhoeven meets Gökhan Saki.
Saki was last seen delivering a 12 punch combination knockout to Daniel Ghita in his native country of Turkey. Facing him in Chicago is the fast rising Rico Verhoeven, a rangy wrecking machine who recently had the opportunity to train with Anderson Silva at the London based Urban Kings.
Enjoy the video which features Anderson explaining some of his signature moves to Verhoeven who many consider to be a credible threat to Saki's exceptional winning streak.