Earlier this week I caught up with newly signed Marion Reneau (6-1). The 37-year-old made her UFC debut in January and has already fought twice going 2-0. Most recently she travelled all the way down to Brazil and beat a woman 14 years her junior in Jessica Andrade (12-4) and she did it in the first round.
Despite scoring the win on enemy soil against the odds and handing Andrade her first submission loss Reneau was not happy with her performance.
"At this point I have just sat and reviewed a few areas of my game that needed to be corrected. I'm not perfect and neither was my fight. Although I was able to pull off the win, I am my own worst critic, so with every battle I try to make the necessary improvements."
Being in the women's bantamweight division I asked her thoughts on UFC 184 and her thoughts on the performances of Rousey and Holm.
"I think both ladies went out and earned their victory like they wanted. Like most people, we wanted more from Ronda's fight, but we were more than a little disappointed when we didn't get it. (In the Holm's fight) Raquel is a warrior and I think she put on her best performance."
Holm received some criticism performance but Reneau doesn't agree with the criticism.
"The UFC is at the top of the food chain when it comes to MMA. She didn't make it to the top by putting out shity performances. Just saying…"
When I asked her how do she think she would match up with Holm she smiled and just said: "Excellent!"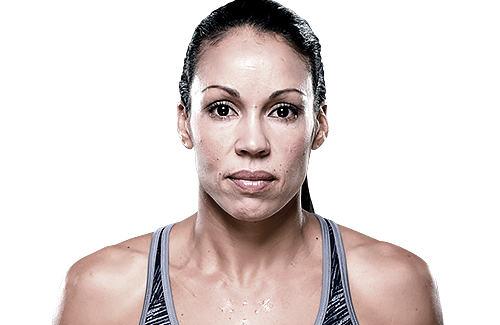 I brought up the topic of who should fight Rousey next and Reneau spoke with pure confidence.
"When Ronda comes back from her time off, I will be the challenge Ronda needs. Everybody who is fighting is fighting to be number 1 or even be considered to fight for #1. Why would I be any different? When she makes it back, I will be waiting and ready."
I asked her whether she would be disappointed if she didn't get to fight Ronda next and if that is the case, who would she like to fight next.
"No, everything I have experienced has happened when it needed to. When the time is right, I will get my opportunity. I would like to make my way to the top, so whatever route I need to take to get there, I want it."
Reneau made her professional debut just five years ago. Being 37 now, I asked her what she would say to people who think her age might be a hindrance and what actually brought her to MMA.
On her age:
"There are numerous men who fight at the same age as myself and it never seems to be too much of an issue, so why is it with me? I'm an athlete, hanging in there, that's ALL that should matter. I feel stronger, more powerful and technical than I did five years ago."
On starting MMA:
"I was a single parent back when I started, and I was barely making it from one month to another. Gas money was hard to come by. I wanted to put money away for my son's education, but couldn't afford to save a $20. So when I saw Gina Carano on TV fighting…for money, I decided to give it a try. I had been an athlete prior to this as I ran track for pretty much most of my life."
Reneau had earned a $50,000 bonus in her fight against Andrade and upon learning her humble beginning in MMA and her money worries I asked if she splashed out or bought anything of note with her money.
"Haha, no, nothing. I'm afraid to spend it, lol. I like the way it looks in my account! Hahaha. But eventually, I'll pay off my student loan and put a portion away for my son."