Top Polish promotion KSW announced their next show this weekend which will take place on 23rd March.
KSW 31 is stacked with two Title fights (Middleweight & Heavyweight) and will also feature former strongman Mariusz Pudzianowski.
The event will take place in the Ergo Arena in Gdansk which seats about 13,000 people. It is common for KSW to hold a big mid-year show and KSW 31 looks to be no different to that.
The Middleweight Title will be on the line in the main event with champion Michal Materla putting his belt on the line against former UFC fighter Tomasz Drwal.
The Heavyweight Title will see champion Karol Dedorf defend his belt for the second time, against kickboxing specialist Peter Graham.
And no super card would be complete without one of the biggest draws in Poland, Mariusz Pudzianowski, who at the moment doesn't have an opponent scheduled but I am certainly KSW will be doing all they can to draw in a good name to compete against the former strongman champion.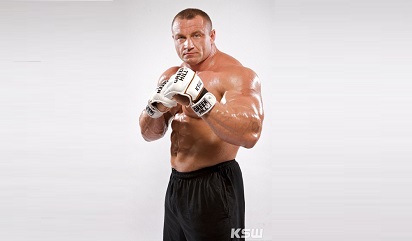 As things stand the card for KSW 31 is;
KSW Middleweight Title Fight
Michal Materla (c) vs. Tomasz Drwal
KSW Heavyweight Title Fight
Karol Bedorf (c) vs. Peter Graham
Mariusz Pudzianowski vs. TBA
Goran Reljic vs. TBA
Maciej Jewtuszko vs. Robert Radomski
Jay Silva vs. Aziz Karaoglu
Tomasz Narkun vs. Karol Celinski
Here is the promotional video for the card;