After a five year absence from the shores of Ireland it was immediately apparent that countries largest indoor arena was not big enough. The event sold out in a matter of minutes and event the weigh-ins received a ticket allocation system. The demand for the UFC and McGregor was so high.
McGregor has claimed a number of times that the UFC will do a stadium show and earlier this week he tweeted the above picture of himself in the Aviva Stadium in the heart of Dublin teasing once again the possibility of an arena show in Ireland.Lorenzo Ferttitta, one of the owners of the UFC, even replied to him saying "lets do it!"
But how feasible is it to do an outdoor show of that magnitude in sunny Ireland (sarcasm). The doubters and logical thinkers say that the unpredictable weather would provide too much of a risk but Ireland has a long history of doing outdoor boxing shows.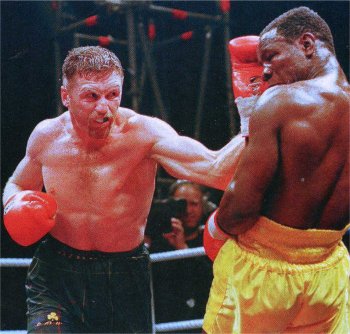 Boxing is Ireland's first love when it comes to combat sports and is arguably still bigger than the sport of MMA on the island. Here is a list of major boxing events that took place outdoors:
Jack Doyle vs. Chris Cole- Dalymount Park, Dublin, 1943. Attendance 23,000.
Jack Doyle vs. Butcher Howell- Dalymount Park, Dublin, 1943. Attendance unknown.
Muhammad Ali vs. Alvin Lewis- Croke Park, Dublin, 1972. Attendance 25,000.
Charlie Nash vs. Giuseppe Gibilisco- Dalymount Part, 1981. Attendance unknown.
Steve Collins vs. Chris Eubank II, Pairc Ui Chaoimh, Cork, 1995. Attendance 34,000.
And Carl Frampton has a rematch with Kiko Martinez this September in an outdoor venue in Belfast with an estimated capacity of 19,000.
In short, as obscene as an outdoor UFC event is in Ireland may seem to be it is very possible. Irish fans are well use to braving the outdoor conditions at concerts, all the would be needed is a suitable cover for the cage area that allows the lighting to shine and that stops the canvas from getting wet. Of course that is assuming it rains.
Please follow #WHOATV on Facebook and Twitter for regular MMA updates, videos discussions and competitions.