So far at WHOATV we have explored Scotland, Sweden, Ireland and Wales, looking at five fighters from each country who we feel deserve a shot in the UFC in 2015. And now in line with recent UFC Europe announcements of a show in Krakow in April, we head back to Eastern Europe to see what Poland has to offer us.
So without further ado here is my list of five fighters for the UFC to sign in 2015, in no particular order;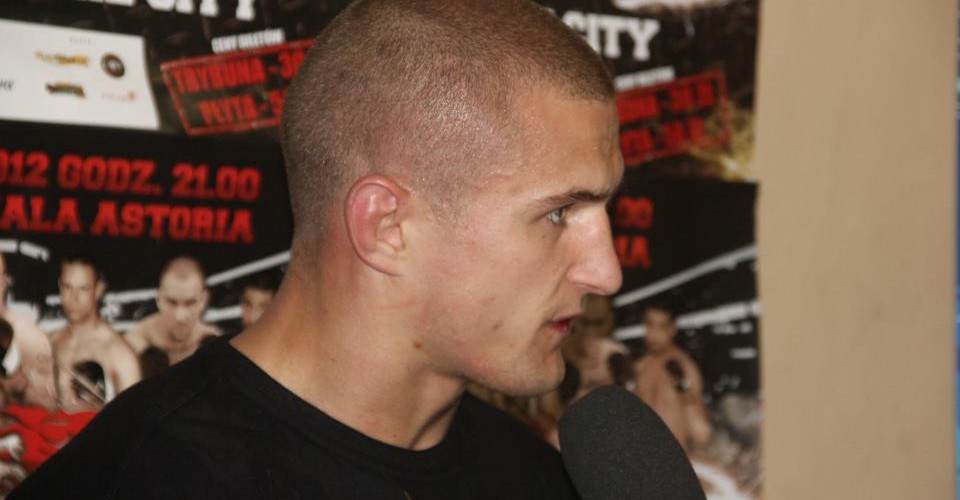 Marcin Wrzosek (8-2) Featherweight
"The Polish Zombie" is definitely a crowd pleaser and is a fighter who has an unmeasurable amount of heart and determination. His ability to take shots and continue to fight is unlike anything I have seen in a long time and I'm not sure if it's his heritage but he just seems to keep coming forward regardless of how hurt he is. Wrzosek last fought in June so would be interesting to see how he bounced back from a longer layoff than he is used too, however, a seven month layoff between his last two fights saw him put in a career best performance in handing Arnold Allen his first professional loss at Cage Warriors 69.
Agnieszka Neidzwiedz (7-0) Bantamweight
Undefeated Neidzwiedz could add some real depth to the UFC's ever growing women's Bantamweight division and where better to make her debut than in Krakow? In somewhat of a selfish way I would love to first see her fight Pannie Kianzad for the Cage Warriors Title first but the UFC don't come knocking all that often so she would be crazy to pass up that opportunity if it did come round. Neidzwiedz may be viewed as a little inexperienced to break into the UFC, however, she is constantly evolving as a mixed martial artist and in my opinion would prove difficult to most of the Bantamweights on the UFC's roster.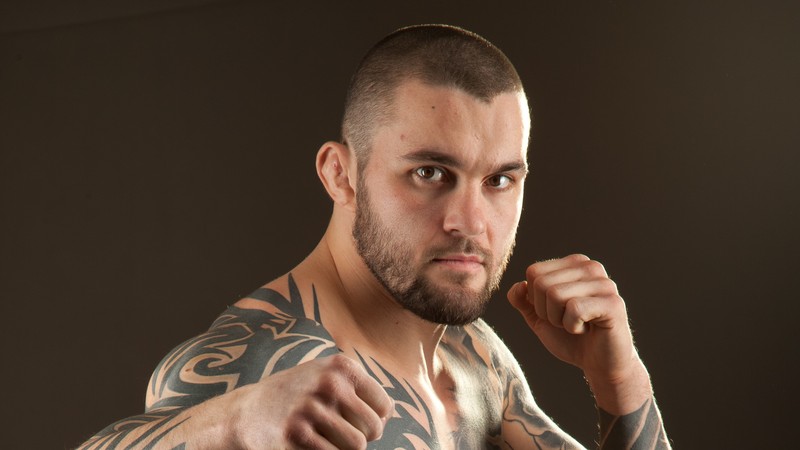 Michal Materia (21-4) Middleweight
Michal Materia had an unbeaten 2014 avenging a loss against Jay Silva before stopping Jorge Luis Bezerra in October. Middleweight Materia has been one of the most consistent fighters on the KSW roster since joining the promotion in 2006, going 13-2 including wins over Kendall Grove and Matt Horwich. Materia certainly has the ability to challenge a number of the UFC Middleweights and with a division that is constantly looking for new up and comers should be in the driving seat when it comes to the UFC looking to attract local talent to boost the Krakow card.
Karolina Kowalkiewicz (6-0) Strawweight
With the lack of depth in the current UFC Strawweight division (18 strong), unbeaten Kowalkiewicz is the perfect fit to showcase her skills in Karkow. There are a number of fighters coming out of a stint on TUF so there are plenty of options for her to boost her profile and get a win over a big name. The jiu jitsu specialist stayed busy in 2014 amassing two wins under the KSW promotion, but really needs to test herself against the house hold names of the Strawweight division to give her unbeaten record some major creditability. I would be very surprised if we don't get to see Karolina in the UFC in 2015.
Mateusz Gamrot (8-0) Lightweight
Mateusz Gamrot has been taking out a number of top European named fighters during his current undefeated streak, having beaten the likes of Jefferson George at KSW, Tim Newman at Cage Warriors and Andre Winner at KSW. Gamrot now really needs to step up the level of opponents he is facing to test himself and the UFC Lightweight division is stacked with such talent. He has a solid wrestling background which is nicely complimented by a strong ground game and continuous improvements in his stand up skills could be the key for us seeing Gamrot make it onto the Krakow card.
Two in the driving seat for the UFC
Whilst the above list focuses on five potential up and comers who I feel should get their shot in the UFC in 2015, there are really two stand out Polish fighters in my eyes who should already be signed to the promotion. Those two are Mamed Khalidov and Tomasz Drwal and here is my opinion why they should already be UFC stars;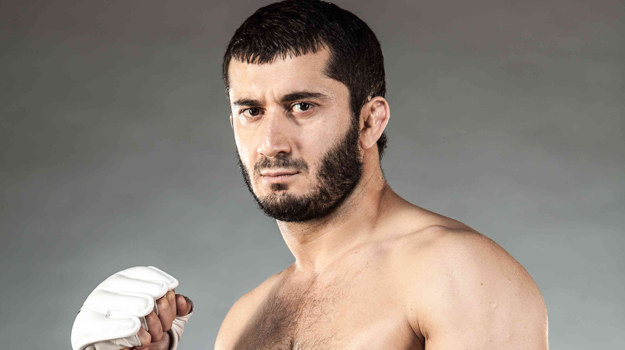 Mamed Khalidov (30-4-2) Middleweight
Whilst not Polish by birth, Khalidov does hold Polish citizenship and has fought in Poland since 2004, so that for that reason alone I'm adding him to my list. Khalidov is currently riding a ten fight win streak which includes wins over Brett Cooper, Maiquel Falcao, Melvin Manhoef, Kendall Grove & Jesse Taylor to name a few. Khalidov has a wealth of experience and a huge stoppage win percentage of 93% (11 KO / 17 Submission) which would make him a very worthwhile addition to the UFC's 185lb division. It's very unfortunate that an injury has forced him out of fighting for the majority of 2015 but I would not be surprised to see UFC approach him when he is healed up and ready to return to the Cage.
Tomasz Drwal (21-4-1) Middleweight
Drwal is one of the most skilled and successful fighters from Poland, and is no stranger to fighting for the UFC. He amassed a record of 14-1 before signing for the UFC in 2007, although his stint with the promotion didn't go as planned and after going 3-3 he was released from his contract. Since his release in late 2010, Drwal has only competed on four occasions but picked up three stoppages and although his inactivity may be called into question, there is no denying this Polish fighters heart and determination to finish a fight.