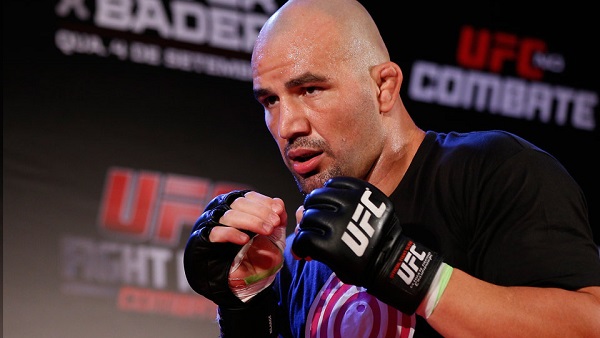 Glover Teixeira (22-2) won last night at UFC Fight Night 28 TKO'ing out Ryan Bader (15-4) in the first round of the main event. At the post fight press conference it was announced that Teixeira will now fight the winner of Jones-Gustafsson.
First round TKO sounds impressive doesn't it? Well the performance of the new No. 1 contender wasn't all that impressive. For a fighter renowned for his striking, he looked very sluggish against Bader and was very close a number of times to being KO'd himself. Glover actually looked impressive with his grappling as he took down the All-American a couple of times during their short bout.
Was this an off-night for the Brazilian who has now won his last 20 fights? If it was then that results in a great performance. The sign of a great fighter will always find a way to win when things aren't going his/her way.
Teixeira won with his back literally against the fence, he got rocked but then quickly composed himself and used his head movement to help counter punch the overeager Bader. Immediately after the referee waved off the fight Teixeira stood up and shook his head in, what we can only guess was his, displeasure of his performance.
"I still have to learn a lot." The Brazilian said at the post fight press conference. "I was thinking about the knockout, I was waiting for him to punch me so that I could punch him, counter attack. I was very close to him, that's where he caught me. I remember we always have to move and we always have to be the first and my strategy which is to always be moving my head around and to go forward and make those punches connect. I didn't move around and that's where the problems started, the dangers of that right hand (of Baders)."
Regardless of his overall performance he still got the 'W' and another TKO win. Does he deserve the title shot? Of all the light-heavyweights currently in the UFC's rankings there are only two fighters, outside Gustafsson, that should be one could argue a title shot for and they are Teixeira and Phil Davis.
Despite being 5-0 in the UFC, Glover has yet to fight or beat anyone ranked in the top ten apart from 'Rampage' Jackson, whose determination was very questionable at the time. Davis on the other hand has defeated Gustafsson, albeit a couple of years ago, but also holds wins over Lil' Nog and most recently Lyoto Machida.
One can't argue too much on either being selected ahead of the other as it is a close two horse race as to who is next in line.