So as UFC 175 rolls into town this coming weekend it gives me another reason to type up another Contender or Pretender piece which this time will be a double edition. We will be treated to both a Middleweight Title fight and a Women's Bantamweight Title fight as Chris Weidman takes on Lyoto Machida and Ronda Rousey takes on Alexis Davis. So I will use this article to look at whether or not I believe that Machida and Davis are indeed Contenders or Pretenders. In true gentleman fashion I will let the ladies go first and breakdown the Women's Bantamweight Title Fight first. Hope you enjoy;
Rousey has opened as a 20-1 favourite in her fight with Davis which is a bigger line than when Daniel Cormier took on a coffee barista?!?!?!? That's crazy. Even more crazy is that Davis is on a five fight win streak which includes wins over Jessica Eye, Liz Carmouche and Rosi Sexton. Davis has a 16-5 record and has been competing professionally since 2007. Her first ever fight was against Sarah Kaufman which shows that she is not in this game for easy fights. Since joining the UFC Davis has picked up three decision wins so arguably the odds are stacked in the Champs corner in respect of getting the fight ended early but Davis can finish fights. Outside of her three UFC fights she ended 9 fights favouring the rear naked choke.
But just how easy will Davis be able to takedown Rousey? Well stats don't favour the challenger who only has a 40% takedown accuracy which compares to Rousey's 70%. Rousey clearly has the grappling advantage between the two given her Judo background. It's not just her ability to take you down that is soul destroying but it's also just incredible to watch how dominant she is when she has you on the ground. She pretty much sticks to her opponents and smothers them until they get vulnerable and leave an arm out which quickly gets snapped. So that's takedowns and submissions in favour of the champion so who does Davis win this fight?
Well I think the edge can certainly be given to Davis in the stand up. Rousey scored a TKO in her last fight but aside from that she showed some big holes in her stand up in the rematch against Miesha Tate. Alexis Davis is very technical and throws both great punches and kicks which was shown in her fight against Liz Carmouche and Jessica Eye. Davis will need to find that killer instinct in this championship fight though as Rousey is just too dangerous to try and score points against, you need to knock her out to beat her.
So all in all its not looking convincing enough for me to pick against the champion. Alexis Davis is a tough chick for sure and she holds a great record but at this moment in time I just don't think anyone will beat her. The only area which she clearly needs improvement on is her striking and she is working very hard behind the scenes to improve her striking as much as she can. But she proved that she has a good chin which was tested by Tate on a few occasions. I think she will be able to impose her will on Davis and take her down with relative ease and then pick her apart on the ground to defend her title again. A good fight but im picking Rousey to retain her title.
Now we turn our attention to the UFC Middleweight Title Fight which will headline the UFC 175 card. Former Light Heavyweight Champion Lyoto Machida has earned his shot at Middleweight gold by picking up wins over Mark Munoz and Gegard Mousasi. Machida made the drop to Middleweight after suffering a unanimous decision loss to Phil Davis at UFC 163. Since making the drop to 185lbs Machida has looked on another level and what's interesting to point out is that his fight with Mousasi was a five round fight so he has also had a test at going the full championship distance at the new weight. But who tips this fight based on just facts and previous fights? Well hopefully I am going to break down some of the key areas of the fight in these next few paragraphs.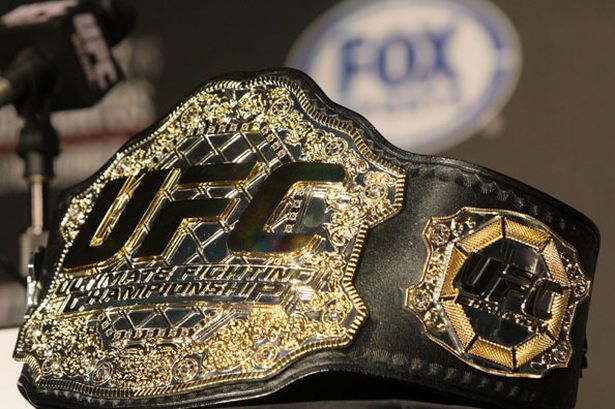 Champion Chris Weidman has looked unbeatable through his entire career and whatever anyone says about his wins over Anderson Silva you just can't deny the fact that he has beaten arguably the GOAT on two occasions. Yes the second fight ended in horrific injury but Weidman purposely checked that kick. But let's not dwell on that. Weidman absolutely destroyed Mark Munoz back in July 2012 at a time when Munoz was on a four fight win streak and trying to get himself a title shot. He then also went on to knock out Anderson. So it's fair to say that Weidman is the real deal. But Machida is definitely a great test for him and the UFC is definitely not protecting their champion in this one.
You can't talk about Lyoto Machida without mentioning his almost inhuman ability to avoid strikes and land his own strikes with relative ease. He is like a puzzle and with the drop to 185lbs he seems to have increased his speed also which has only further confused his opponents. Weidman can clearly strike (Sorry Munoz and Anderson) but comparing the two, you would have to favour Machida just because he is so difficult to judge and prepare for. He may not be as powerful as Weidman but his elusiveness is just crazy. CRAZY I TELL YOU!
Machida has only been taken down 5 times since 2010. Yes you read that correctly. Machida has only been taken down 5 times since 2010. Let that just sink in. Ok well I suspect the next time he gets taken down will be on Saturday night. Weidman absolutely will try and takedown Machida when the cage door closes and I would be very surprised if he is not able to take him down. Weidman is a two time Division 1 All American which takes some doing and the slippery Machida will definitely test his abilities but I don't think that Weidman will have an issue in taking him down.
And once the fight gets to the mat you have to favour the Champion who trains under former UFC Champion Matt Serra. Machida is no slouch on the ground either but he hasn't finished a fight by submission since tapping out Sokoudjou back in 2007. Weidman is in his element when he is on top of a guy and whether it will be ground and pound or looking for a submission you would certainly have to favour him if the fight goes to the mat. Incase you forgot just how good his game is be sure to check out his submission win over Tom Lawlor at UFC 139.
So in my eyes the Middleweight Title fight is certainly a more closely contested fight than the Women's Bantamweight title fight but I really don't see that Weidman will lose on Saturday night. I think he has worked so hard in getting the title and beating Anderson twice that he will just be too confident in his own ability to worry about Machida's style. For me it falls down to mentality and that is why I believe Weidman beat Anderson because he truly believed that he could. I think Weidman will be a very dominant champ at 185lbs and taking nothing away from Machida but I just don't see him winning the gold. A great fight for the neutral fans and Machida will certainly have a lot of backing from the "old school" fans but for me it's the "new school" who will get his hand raised at UFC 175.
Hope you have enjoyed this article and as always open to discussions/feedback on either facebook (facebook.com/whoatv) or twitter @Whoatv @MMAnarchy