When Scott Coker spoke to assembled journalists and media outlets at Bellator 200, no one could have imagined the unprecedented speed and scale at which fighters would subsequently be snapped up.  Post event Coker alluded to a Europe wide push, region specific, to fill a void. Signings would ensue, he promised, with a localised product built for the fan and fighters alike.

This new emphasis would herald what amounts to a development programme for up and coming mixed martial artists and an opportunity for those more seasoned in the game to fight more regularly. Free agents were scouted, courted then signed to lucrative contracts, the likes of which many had not experienced outside of the UFC. A signing frenzy that has all but secured Bellator's dominance, in a not so crowded space.

Jude Samuel, who many are pointing the finger at, suggesting a premeditated effort on his part of undermining the future growth of BAMMA, an organisation he has been part of for the past 10 years, has done his job in fact he has exceeded the brief.  The so called 'BAMMATOR' relationship was over before he tendered his resignation and was quickly courted by Bellator.  Sources revealed to me sometime after their last joint show in Newcastle, 15th December 2017, that BAMMA and Bellator would not be working together going forward.

To my mind the job of stewarding BAMMA through both its good and rocky times rest with its current Managing Director Ashley Bothwell and its CEO David Green. I reached out to Green for comment via email. The same David Green who curiously resigned as Director of BAMMA on 22 December 2017,  according to companies house.  In sending my email what I was greeted with in response when using the contact details I have for Green was truly disconcerting.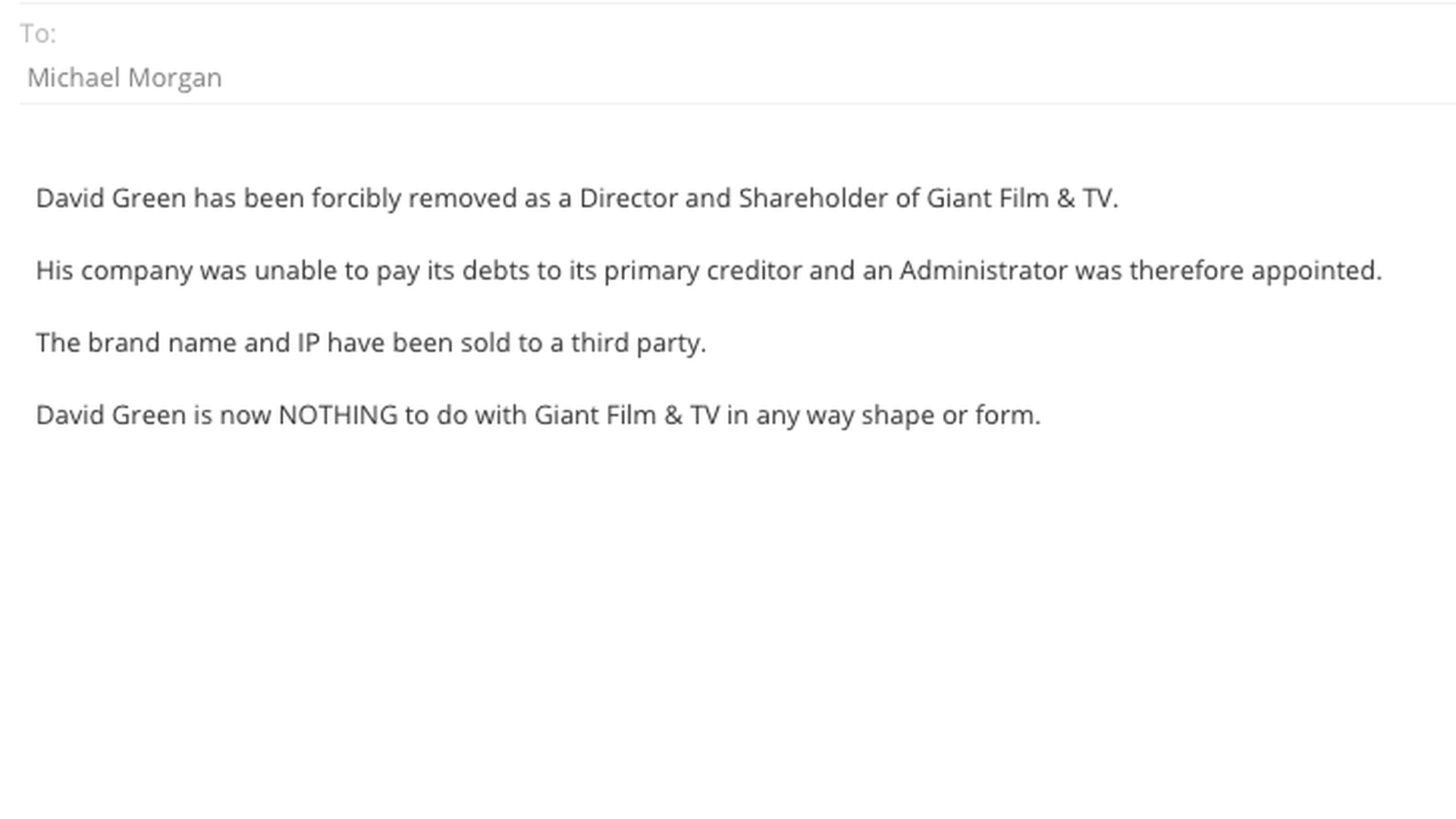 The irony of Newcastle being the last event that both Bellator and BAMMA would work on together is that this would also be the last time that Aaron Chalmers would grace a BAMMA cage. The impact he had on that event, being in his hometown, is widely considered to be one of BAMMA's crowning moments. He, of course, is currently locked in litigation with BAMMA the outcome of which will be decided via due legal process. What's telling about Aaron Chalmers' involvement in all of this is he has asserted many times via Twitter and in his recent sit down with Ariel Helwani "BAMMA do not have any shows this year I can fight on."
With online media outlets now revealing, however, not confirmed by the promotion, that Bellator will pitch up its tent in Dublin on 7th December, days before the BAMMA card, it's probable, whilst not certain, that BAMMA's planned event might have to change course. The scenario playing out reminds me of the scene from Star Wars – A New Hope, in which Darth Vader tells Obi Wan "When I left you, I was but a learner; now I am the master." Bellator have not wasted their time soaking up the intricacies of the region and what it has to offer. 

It's clear that Bellator have learned an exceptional amount about the region, its potential and untapped talent, but the most important factor will be that they have learned  from many of the lessons,  pitfalls and bear traps that exist, of which there are many. I find Bellator's faith in European MMA built out of their previous relationship with BAMMA 'impressive, most impressive.'