Aleksander Emelianenko, the younger brother of MMA great Fedor, has been sentenced to four-and-a-half  years in prison after being convicted of "aggravated sexual assault" in charges stemming from an incident that happened in March last year.
According to the Associated Press, Emelianeko assaulted a woman who was "cleaning his apartment" and that she said the MMA fighter beat her when she tried to leave and kept her captive overnight.
Below is a picture posted by Karim Zidan on twitter of Aleksander in court.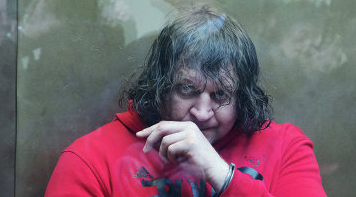 The 33-year-old posted a record of 23-7 in MMA, including a 6-2 record in the legendary Pride promotion in Japan. He holds notable wins over James Thompson, Sergei Kharitonov and Assuerio Silva and competed against Cro Cop, Josh Barnett, Jeff Monson and Werdum.