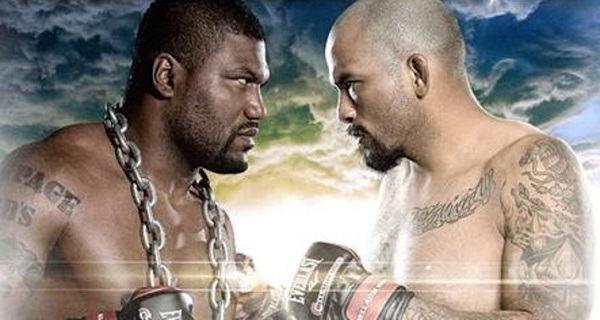 You will be forgiven if you forgot or simply did not know Bellator 108 was happening tonight. It wasn't until a late night glance a the MMA odds for UFC 167 on Paddy Power was I reminded that Bellator was on and that 'Rampage' was making his debut.
It might have been all the major focus in the MMA media that has been on UFC's 20th anniversary show or it could have been that Bellator dropped the ball, if they had it, with their recent failed attempt at a PPV having a knock-on effect on my interest in the promotion.
Don't get me wrong, I like the product Bellator provide but I do think their self-evaluation is rather off-putting. It does not help that the only channel over here (in the UK and Ireland) doesn't care about it either. We get events a week after, it just feels like 10 years ago when the UFC was shown on Bravo weeks later. We have a lot of UFC content to watch and although it is on at ungodly hours it is still so much more more convenient to watch than Bellator. Hopefully this will change.
Back to the actual card, it actually features some good fights. The main event features the Bellator debut of Quinton "Rampage" Jackson (32-11) and he faces another recently released UFC fighter in Joey "The Mexicutioner" Beltran (14-9). This fight does not hold any major implications on MMA but it does provide an interesting fight. Rampage can punch and Beltran can take a punch, recipe for an entertaining fight me thinks!
A fight that has me very curious is the heavyweight title fight between Russian duo Alexander Volkov (19-3) and Vitaly Minakov (12-0). The 25-year-old Volkov is the reigning champ having won the season 7 tourney late last year notably defeating Brett Rogers in the process. The pair share an incredibly 21 KO's between them.
Another fight that catches my attention is a middleweight bout between UFC veterans Tom DeBlass (8-2) and Jason Lambert (26-12). Neither fighter done particularly well in the UFC, DeBlass entered as 7-0 prospect but was released after two consecutive defeats and Lambert started out well going 3-0 before losing four of the next five fights.
The featherweight season 9 tourney final is also on the card. 26-year-old Patricio Freire (20-2) takes on former bodybuilder and Strikeforce fighter Justin Wilcox (13-5). Freire is one to watch, a talented fighter with losses only to Pat Curran and Joe Warren and has never been stopped.