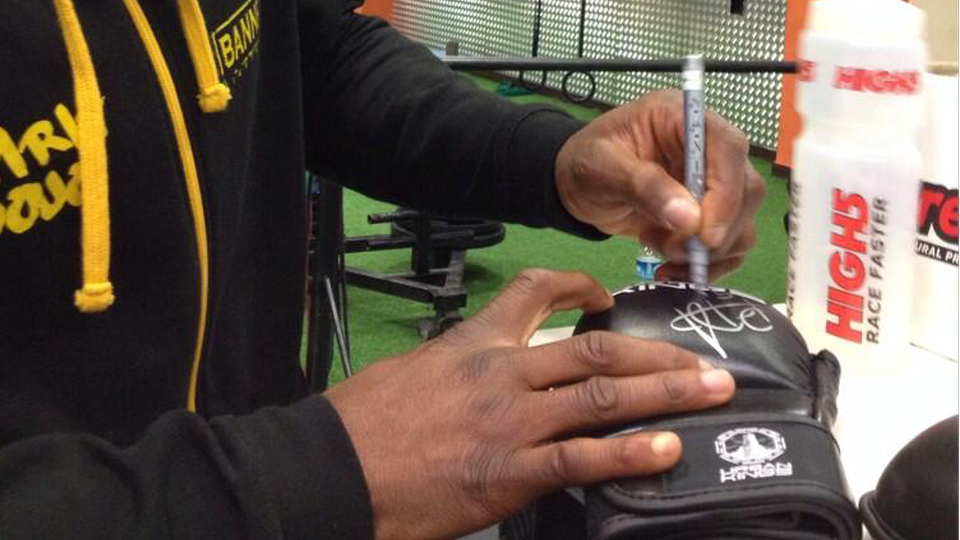 Paul Daley returns to action at BAMMA 14 when he faces off against Blackzilian Romario Manoel da Silva. Here's your chance to win a pair of 4oz gloves signed by Daley himself simply follow WHOA! TV via Twitter and DM (WHOA! TV will allow you to DM them once you are following) the answer to this question:
Q: What is Paul Daley's nickname?
A. SPANDEX
B. SEMTEX
C. GORTEX
Answers must be in by 11.12.13. The lucky recipient will be picked at random and the winner will be announced on 16.12.13. Good luck!