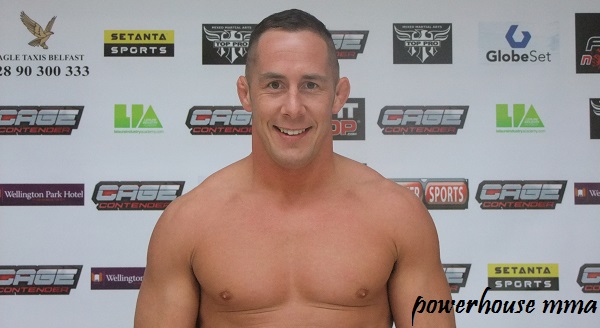 The UK's Premier Mixed Martial Arts promotion, BAMMA, is proud to announce a Welterweight bout between Wayne Murrie  and Ali Arish, and a Flyweight bout between Danny Missin vs Rany Saadeh to the BAMMA 13 preliminaries. BAMMA 13 takes place at  Birmingham's National Indoor Arena  on 14th September with tickets on sale at http://bit.ly/1bUZXbR.  Both Arish and Murrie have signed to exclusive multi-fight deals with BAMMA.
Murrie vs Arish 
West Yorkshire's Wayne 'Mayhem' Murrie  holds a record of 16-5-1 and boasts a history of tough clashes against experienced opposition. With 12 of his fights ending in the first, Murrie has equally shown he can go the distance against names that include John Maguire and Peter Irving. With victories via KO, TKO and Submission, Murrie has defeated around half of his opponents via an array of Chokes. Murrie comes from a decorated Thai-boxing background and is currently ranked #11 in the UK and Irish MMA rankings.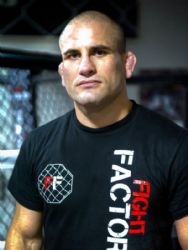 Iranian born Mancunian, Ali Arish (pictured left) has earned a record of 20-2-0 against challenging competition. Arish has notched up 9 victories in the 1st round via KO, TKO and submissions; and 10 via Unanimous Decision, proving that he can also dominate over the distance. Arish is currently ranked #7 in the UK and Irish MMA rankings. The former Kaobon competitor now fights out of Moss Side GnP.
The fight marks the second time Murrie and Arish have faced off, as Arish previously defeated Murrie in a title contenders bout at OMMAC 10 in 2011, by first round KO. Murrie is hungry for revenge.
Arish said: "I am really looking forward to ultimately fighting for the BAMMA British welterweight belt. BAMMA is a great show to compete on and to show the world my skills. I have fought Wayne Murrie once before and he is a fantastic fighter. It will be an honour to step into the cage with him once again."
Murrie said: "Although he has a good level of BJJ, this is MMA & he is in the way of me getting to the top of this sport."
BAMMA's VP of Talent Relations, Jude Samuel, said: 
"This could potentially be fight of the night. With Ali and Wayne signing long term deals with BAMMA, they both have a massive future with the organisation and plan to make their mark. Defeat for either of these guys is no option and especially as Wayne is looking to avenge that defeat and wipe it clean from his record."
BAMMA 13 Tickets are on sale now from £25 at http://bit.ly/1bUZXbR
BAMMA 13 will feature on Channel 5 and 5* in the UK;  and will be televised on AXS-TV in the US, The Fight Network in Canada, Red Media in Russia, TV Esporte Interativo in Brazil and Setanta in Africa.
Follow  @WMurrie @ranymma @allegiance_dan @BAMMAUK on Twitter