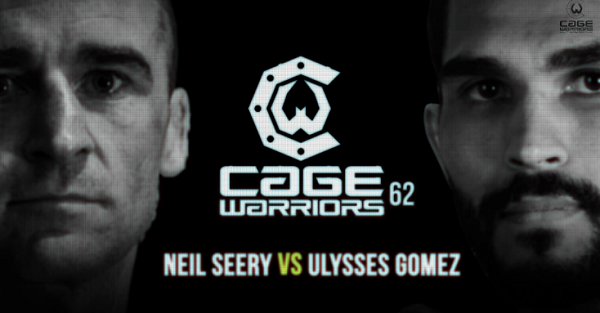 Irish flyweight Neil Seery (13-9) make the first defense of his Cage Warrior title on the 14th of December against two-time UFC veteran Ulysses Gomez (9-4).
After going 7-8 during his first fifteen bouts Seery seems to have matured like a fine wine in his MMA career and has posted an impressive 6-1 record since November 2010 which included capturing the CWFC Flyweight Title earlier this year.
The 34-year-old Dublin man has a goal in sight and that is to represent his gym (Team Ryano) and Irish MMA on the big stage of the UFC. However, this goal clashes with that of a man who is hell-bent on making it back to the big-time in Ulysses Gomez.
The Mexican-American lost a pair of UFC fights within a seven month period and was subsequently released from his contract. Although his nickname is "useless" his a fighter who is far from. The BJJ blackbelt is a whiz on the ground and a fighter who is incredibly hard to finish, infact only former UFC title challenger John Moraga (13-2) has been the only one to finish Gomez.
A fight of such magnitude and importance in both men's respective careers has warranted the following "Countdown" feature from the Cage Warriors promotion. So please press play, sit back and enjoy this great production capturing each fighter's journey to this big title fight.