Holly Holm has now officially signed with the UFC.  After months of speculation, Holm has put pen to paper and signed an official contract.
President, Dana White, announced via Twitter by tweeting out the following: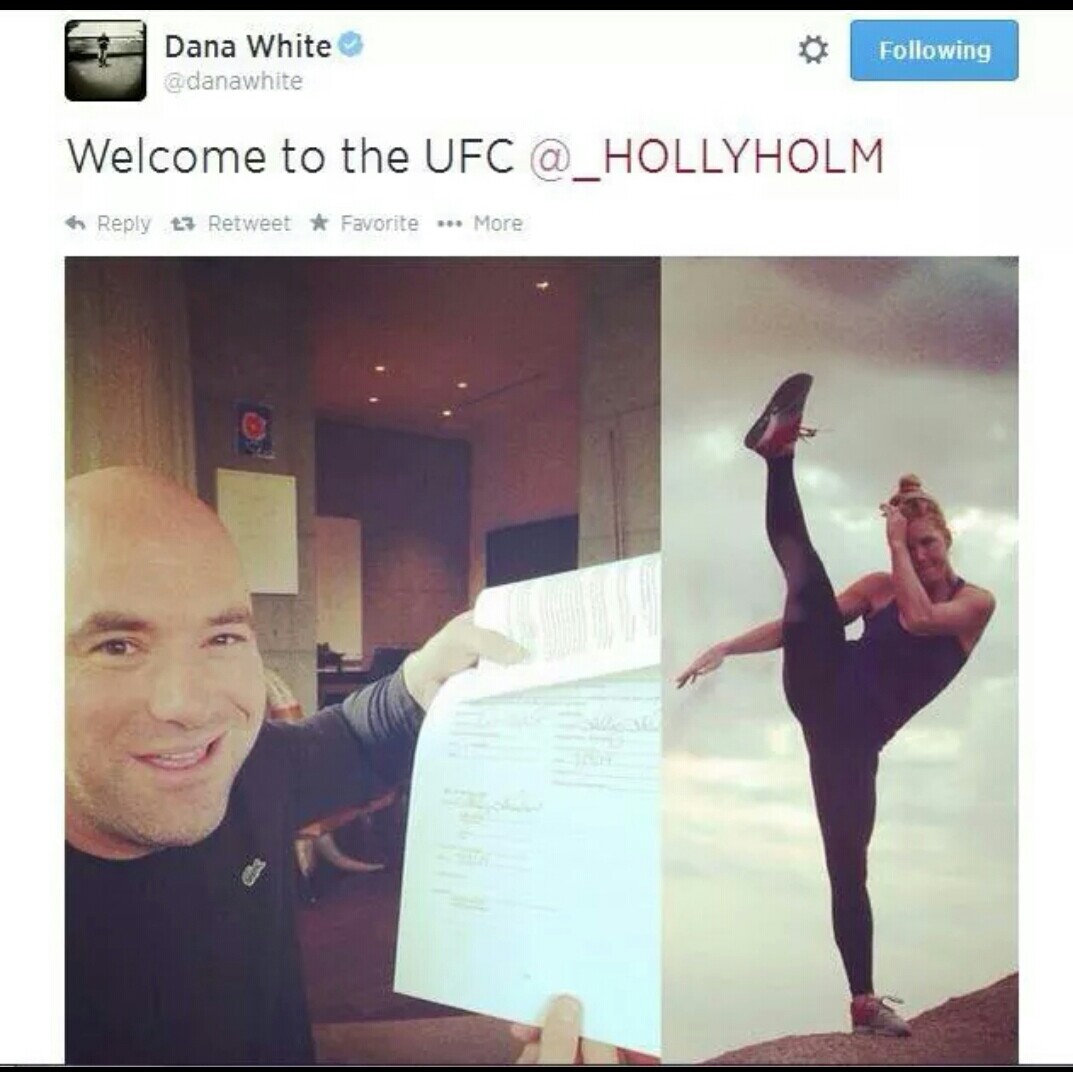 Holm [7-0] has a considerable amount of experience as an ex-champion boxer. She trains out of the famed Jackson's MMA Gym and has been seen trading punches and kicks with UFC Light Heavyweight champ Jon Jones.
Holm is currently recouping from a broken arm, sustained from her last bout against Juliana Werner at Legacy FC 30, on April 4th but looks to be fighting fit around October/November time.
For now, we can all let the rumours carry on as to whom we think, Holm's first opponent will be? For me personally it makes sense for Jessica Eye but that is just my opinion!
The Women's Bantamweight Division is now getting more interesting with the latest two additions: Lauren Murphy and Holy Holm.