MMA veteran Homer Moore (26-9-2) has been identified as the main suspect of a murder from 1999 and was arrested on Monday as reported by AZFamily.com.
Moore made one appearance in the UFC losing to Evan Tanner at UFC 34 due to an armbar. The 42-year-old holds a win of Joe Riggs and has competed against the likes of Chael Sonnen, Dan Severn, Jeremy Horn, Terry Martin and Chad Griggs.
The murder took place in 1999 which also happened to be the year Homer made his pro debut. The last time he competed was just last year with a KO win over a local fighter.
The victim was just 19-years-old and was found in the trunk of a vehicle outside a grocery store with his hands and legs bound and bag over his head a week after going missing. Local policeman Lt. Michael Pooley said the Medical Examiner's Office determined the cause of death was "asphyxia due to deprivation of oxygen due to ligatures and plastic bag over head and neck," and that the murder was a "drug deal gone bad."
Although not convicted, Moore was identified as one of the primary suspects in the murder case and his bail was set at a hefty $1m.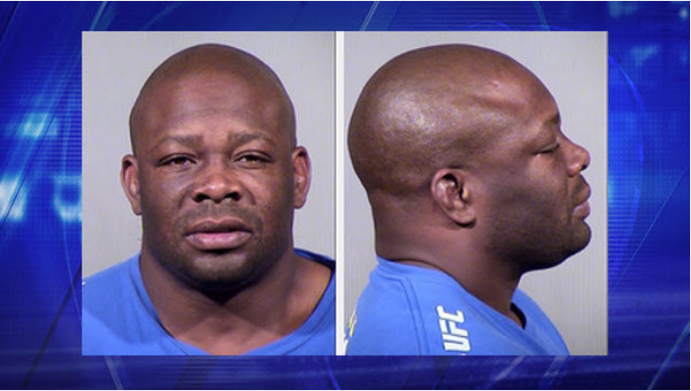 Photo Credit- Maricopa County Sheriff's Office.