Admittedly I was surprised when I watched the media scrum conducted by Dana White in Berlin when my name came up.  I was genuinely humbled to hear Lorenzo Fertitta's stance on my possible return to the UFC being discussed favourably. However, as Dana clearly indicated the decision now rests with him.
Having spent the best part of the last four years away from the UFC, an organisation that, as a mixed martial artist, anyone who has put on a pair of 40z gloves wants to be a part of, it's given me an opportunity to mature very quickly as a fighter but more importantly as a person. It's given me time for reflection and introspection and presented an interesting conundrum of how to forge a career as a knock out specialist outside of an organisation, through no ones fault but my own, I'm no longer a part of.
In the time I've been away from the UFC, achieving notable success and continuing to light people up I've seen the welterweight division swell with incredible fighters. Jonny Hendricks, Matt Brown and Dong Hyun Kim being among those worthy of note. I've seen fighters I once looked at with a degree of admiration throw their toys out of the proverbial pram acting like petulant children, Nick Diaz being one of them. I've also seen the spark leave the division which is seemingly filled by those content on decision wins rather than decisive knock outs or submissions.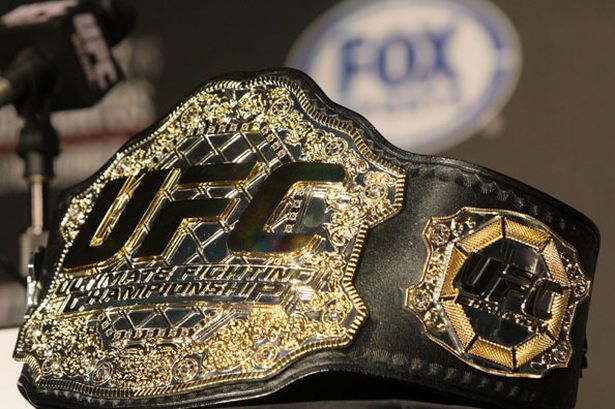 You only have to take a look at UFC 174 to get an idea of where I'm coming from when I say decision wins do not feature in my dna. Two men (Tyron Woodley and Rory McDonald) both coming off mediocre performances looking to seal their place…with a less than stellar performance. Seems the welterweight division is filled with stallers rather than brawlers.
Apart from wanting to compete with the best and shake up what is essentially a division suffering from inertia the UFC surely could welcome more star power to an organisation which has seen George St Pierre take a sabbatical, Anderson Silva on a long lay off and possible retirement, Chael Sonnen, a serial drugs cheat I might add, finally hanging up his gloves.
I'm not saying that the UFC should be reliant on one man to carry the organisation, that would be foolish, what I am saying is it's an organisation that prides itself on providing the fans with the cream of the combat crop. Fans who are eager to witness exciting build ups, a relentless pace and spectacular finishes in the form of devastating KO's, all of which I've been delivering for the past four years.
Despite commitments with BAMMA and K1, all of which can be easily and tidily resolved should the UFC seek my services, I'm here willing to put the much needed spark back into the division should I be required. The welterweight division needs that explosiveness that is currently lacking. I'd like to put the division on notice that they are on borrowed time should I be allowed to compete among them.