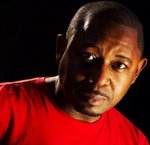 Michael Morgan, Creative Director:
A former BBC Broadcast Journalist, DJ and TV Presenter. Best known for being the Video Director at Fighters Only he has also previously worked as a journalist for The Voice, Hip Hop Connection and TOUCH Magazine.
An unashamed Apple fanboy, lover of meat and gadget fiend, you can follow his ramblings, view behind the scenes pictures of film shoots and grab freebie giveaways on twitter
Contact: michael@whoatv.com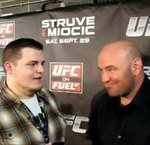 Alan Murphy, Senior Writer and Business Development Manager:
Alan owned Ireland's largest MMA website before coming over to #WHOATV. A long-time fan of Mixed Martial Arts and a marketing graduate he has mushed together his love for MMA and business to etch out his own role within the sector. Previous experience include being a contributor for Irish-Boxing.com and also The Irish Sun and Setanta Ireland covering MMA. You can follow his ramblings and thoughts on twitter.
Contact: alan@whoatv.com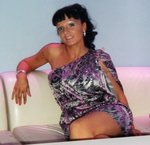 Emma Bramford, Lead Writer:
Having originally started out in the sport of Boxing, Emma gradually moved into Kickboxing, then Muay Thai which is where she fell in love with the sport; 'You can't beat using your elbows and knees!'  She has also worked in the cage as a cage card girl and in the Boxing ring at Boxing events.
She has very strong opinions which she is not afraid to voice – you have been warned! You can find her on Facebook under Emma Boxin Bramford and Twitter Contact: emma@whoatv.com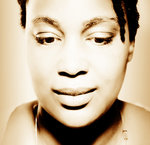 Claire Baker, Editor: 
Claire is a marketing professional and freelance writer.  She has previously worked as an online journalist and currently manages a modern foreign language website.
An MMA novice she looks forward to finding out what makes it tick.
Contact: claire@whoatv.com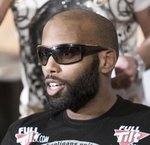 Dean Amasinger, TV Presenter:
Dean is a retired professional MMA fighter. He was a cast member on The Ultimate Fighters when the UK took on the USA.
Dean got his start in mixed martial arts when he would train at his uncle's kickboxing gym at the age of four. Dean went to Brazil in 2006 and won Gold at the Copa du Mundo and when he returned to the United Kingdom he was invited to train with the pro team at Rough House. Contact: dean@whoatv.com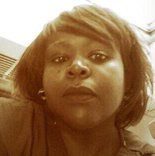 Shar Martinez-Williams, North American Correspondent: 
Shar is an MMA/Kickboxing enthusiast and Emergency Room nurse.  Having been introduced to combat sports in 2000, Shar enjoys watching fights, freelance writing about nearly anything and contemplating the medical implications of the in ring/cage carnage! In addition to combat sports and medicine, Shar is a great fan of movies of all genres and 1980s music. Contact: shar@whoatv.com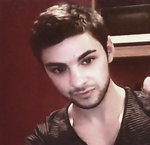 Robert Pallin, Contributer:  Robert is a MMA writer from Dublin, Ireland, with a background in computer science. With a real passion for mixed martial arts, Robert enjoys tackling many different styles of writing including, but not limited to, journalistic pieces and opinion pieces. He is a huge sports fan (combat sports and football, mostly). With most of his day revolving around consuming Mixed Martial Arts content, he is sure to have an opinion most of big issues in the sport. Contact: rob@whoatv.com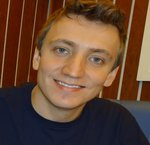 Kamil Tkacz, Brazilian Correspondent: Kamil is a Film Production and Press Journalism graduate who is Polish but currently resides in Brasilia, Brazil. His time consuming passions include watching documentaries and American Television. He also practices Brazilian Jiu Jitsu and, although often injured, never gives up on his dream of one day getting his black belt in this Gentle Art.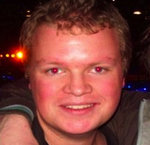 Nick Hurley, Associate Video Editor: I have a degree in Music, Acoustics and Sound Recording, better known by my Youtube handle 'NickTheFace', where I have developed a loyal fan base for my MMA hype videos. Proud Birmingham City fan, pianist/drummer extraordinaire. Find me via twitter and on You Tube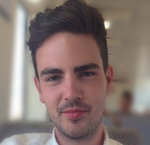 Adam Keyes, Contributor: Having been first bitten by the MMA bug while studying History at university, Adam has begun to transfer his passion and enthusiasm for the sport in to writing and has had his work featured on, and continues to write for, Inside Fights.
A keen sports fan, with an affinity for football and West Ham United, Adam can also be found voicing his opinions on anything and everything over on Twitter.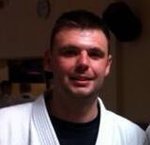 Lee Ferguson, Self Proclaimed Betting Expert:
Lee is a MMA fanatic, extremely proud of the fact that he's seen every UFC from UFC 1 to current day, including the Dark Ages. He trains at Gracie Barra and currently suck!
His 15 seconds of fame came via Ariel Helwani's 'MMA Hour' and he's here to try and help you to win money tell him how his bets sucks or rock on
Twitter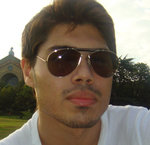 Luke Cho Yee, Contributer: Luke is a freelance journalist and MMA obsessive who has followed the sport since its inception and has written for Inside Fights and Fox Sports. A keen martial artist himself, he marvels at the rapid evolution MMA has undertaken and cannot wait to be part of how it continues to evolve.