Chan Sung Jung aka The Korean Zombie has long been a fan-favourite in MMA due to his fighting style and battles with Dustin Poirier and Leonard Garcia, where he also got the first twister submission in UFC history.
Despite his widespread popularity in MMA it is hard to believe that he has only competed four times in the UFC with his last appearance coming in August 2013, a title fight against Jose Aldo. Now fight fans will have to wait another two years to see him compete again as he is about to begin his mandatory military service.
Jung released a statement on his facebook page. Below are highlights of the statement, which were roughly translated on Reddit MMA:
"I'm going to start my service on October 20th.
I wanted to fight once more before I had to enlist, but circumstances will not allow me.
Just a while ago, I was afraid of not being able to train/fight for 2 years, but now I actually feel good about it. I'll come back after I finish my duties in two full years.
Since I've been at the top already, I think it will be easier to get there again second time around.
One thing I am a bit disappointed about is that there is another opponent named Mcgregor, whom I'd like to fight as much as Aldo, but it is what it is.
The UFC has stated that they will wait for my return and I'd like to thank Dana White for always treating me as a professional fighter.
During these next two years, I will work hard to train 10 more Korean Zombies at my gym. Thank you very much to the fans, and I'll be back, not as a man in his 20's, but Jung Chan Sung in his 30's."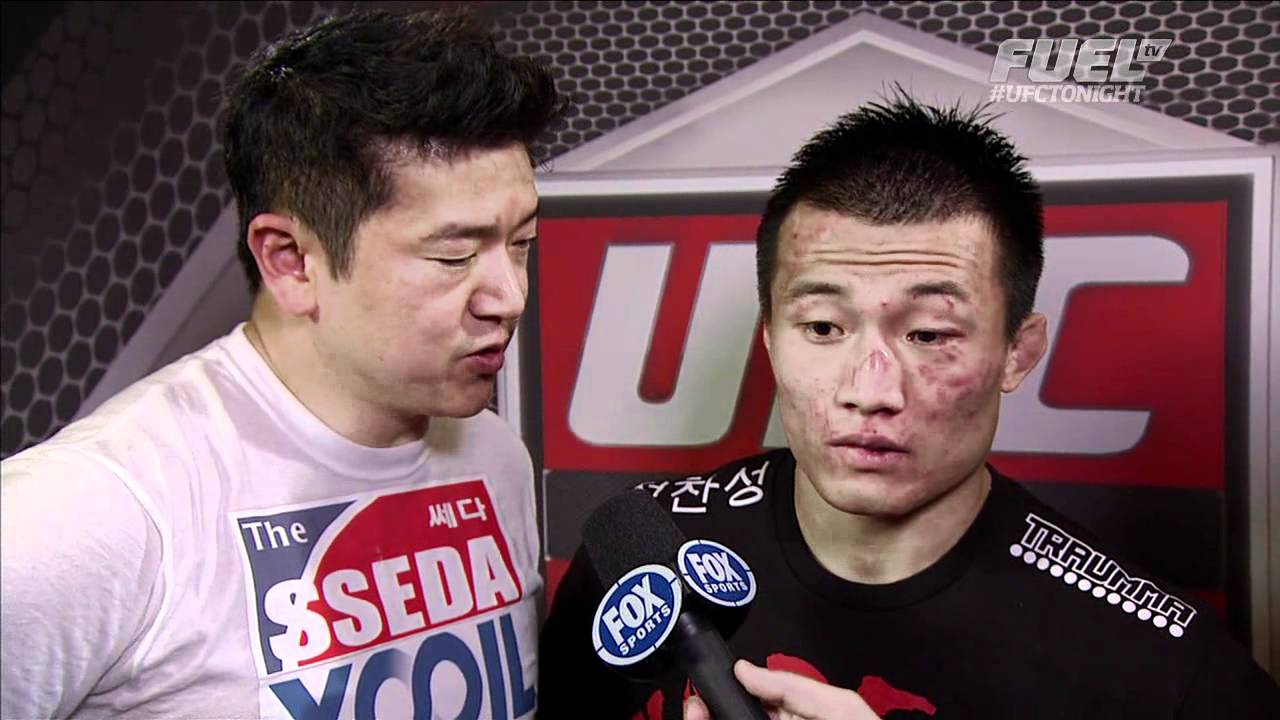 Alan's Angle: Such an unfortunate situation but one we have to respect. It is said that Jung will be doing community service instead of staying on an army base. Some famous South Korean's have been able to skip the duty but this is down to their extreme popularity and/or sporting achievements. With MMA still not considered a major worldwide sport I guess that meant that Jung did not qualify for exemption.
The good point is that Jung is only 27-years-old and he will still be in his twenties upon his return giving him, and us, at least another five years in the sport.