We have a round-up of promising fights that involve either veterans, exciting prospects and/or notable names happening in June from around the world outside of the major organisations such as the UFC, Bellator, WSOF, ONE etc.
Invicta FC 13 – July 10th – USA
Christine 'Cyborg' Santos (13-1) vs. Faith Van Duin (5-1)
Anytime 'Cyborg' competes it is a big deal in the MMA world. It is no coincidence this fight is happening the day before UFC 189 in Las Vegas, it is only a matter of time before she joins the UFC herself. Her opponent this time is New Zealander Faith Van Duin and, although she is a very solid fighter, I expect this fight to provide another 'Cyborg' highlight finish.
BFW 35 – July 17th – Australia
Joe Muir (10-4) vs. Rob Wilkinson (7-0)
'Massacre' by name, 'Massacre' by nature, Joe Muir is one of the most explosive middleweights in Australian MMA. With all ten of his wins (8 by TKO/KO, 2 submissions) coming in the first round he is always exciting to watch. All of Wilkinson's wins have also came in the first round which could makes this a 'blink and you could miss it' kind of fight.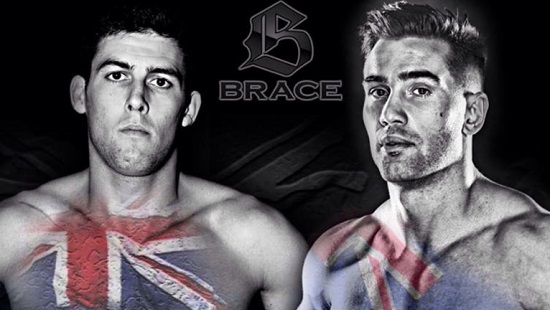 CFFC 50 – July 18th – USA
Anthony Smith (21-11) vs. Tim Williams (10-2)
At 26-years-old, over 30 professional fights and already having fought in Bellator, Strikeforce and the UFC, Anthony Smith has a unique combination of youth and experience. This is a direct rematch from their fight that took place in February this year where Smith walked away with a submission win. This was Williams' first loss in nearly three years and he will be looking to get back on track with a win here.
Titan FC 34 – July 18th – USA
Pat Healy (31-20) vs. Mike Ricci (10-4)
Both fighters were released by the UFC in 2014. Healy after losing four straight and Ricci after going 1-2. Since then though they have both won two fights. This is an excellent main event and it is on Fight Pass so people all over the world can watch.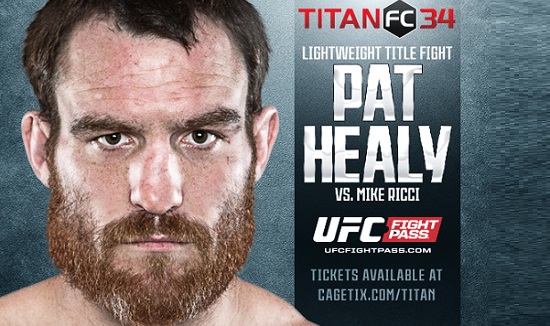 Tim Elliot (10-6-1) vs. Iliarde Santos (28-9-1)
Two very high level flyweights clash on the same card. Recently released by the UFC, Elliot will be looking to bounce back. Don't be fooled by Elliot's record, he went 2-4 in the UFC and only lost to fighters like Dodson, Bagautinov, Benavidez and Makovsky. Santos, who also competed in the UFC recently going 0-3, has one rare thing seen in flyweights and that is KO power. In intriguing contest and a rare high level flyweight match-ups seen outside of the UFC.
Road FC 24 – July 25th – Japan
Hong Man Chai (2-3) vs. Carlos Toyota (5-6-1)
The 7-foot-2 Hong Man Chai returns to MMA after a six year absence from the sport. It is always a notable and worthwhile watch seeing this giant fight. His opponent is the much smaller 6-foot-2 Carlos Toyota, a Japanese/Brazilian fighter who fights naturally at middleweight.
Ikuhisi Minowa (59-38-8) vs. Dae Sung Kim (2-3)
Much like Hong Man Chai, seeing Minowa fight nowadays is a simply just to see him compete. In recent years he has been matched against lesser opponents and this time is no different. Now 39-years-old, 'Minowaman' should walk this fight but having lost his past three it will be interesting to see if he brings a certain level of intensity to winning this fight.
Global Proving Ground 21 – July 25th – USA
Sean Santella (13-5-1) vs. Matt Rizzo (9-2)
Rizzo will be looking to earn his third victory this year and a win year will mean the 29-year-old will be 8-1 in his past nine fights and has already avenged that loss. This fight could mean that the UFC could be signing a new fighter to the flyweight division. However, Santella will be having other plans. Having lost his past two fights, the 30-year-old will be looking to get back in the win column and can easily do so with his excellent ground game.
Shooto – July 26th – Japan
Caol Uno (32-17-5) vs. Shigeki Osawa (13-6-3)
Former UFC title challenger Caol Uno is still on the go. The 40-year-old recently had a six-fight-win-streak snapped after dropping a decision loss earlier this year, so he is still competitive. Osawa is a fun fighter and always flamboyant, this fight just has entertainment written all over it.