It seems there is no love lost between Norman Parke and Diego Sanchez. The pair are scheduled to meet in the cage at UFC 180 in Mexico city and are already building quite the rivalry
Parke called out UFC veteran Sanchez following his win at UFC Dublin in July. After which the UFC saw it as an ideal fight to make in the promotions first venture into Mexico. The two scrappers have exchanged words in the past, most notably when they squared up to one another at a press junket to promote the fight.
Now it seems Sanchez wants to add more fuel to the fire.
"You know, this guy has the nerve to say that he's going to kick my F'ing head off, clean off, Sanchez told Submission Radio (video below) before adding "from all the fight footage that I've been watching, this guy has pillow punches."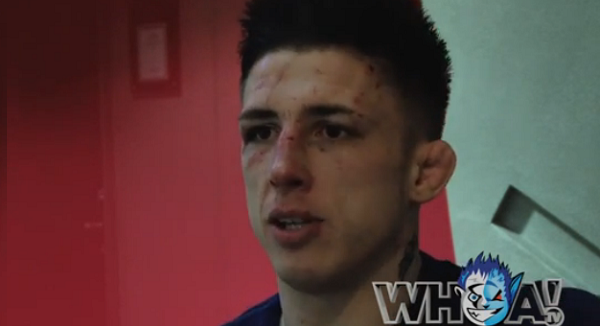 Parke rides an 11-fight-unbeaten-streak heading into, what will be, his most high profile and arguably toughest fight to date. Sanchez has went 6-5 in his last eleven fight, however we might add that has been against the likes of Gilbert Melendez, BJ Penn, Clay Guida etc.
UFC 180 takes place November 15th from Mexico City, Mexico.
Please subscribe to Submission Radio on YouTube.