You've heard of movie based pornos such as 'Star Whores', 'Forrest Hump', 'Assablanca' and the age old classic that is 'Schindler's Fist.'
Sports stars have also been subject with 'Tiger's Wood', 'One night in Chyna', and 'Arnold Schwarzenpecker'. Now the UFC's Ronda Rousey is receiving such treatment from the porn industry.
A new adult movie named 'Ronda ArouseMe: Grounded and Pounded' is on its way. It stars Kleio Valentien (below left) in the titular role (pun intended) and even has a support cast of 'Miesha Taint' (below right)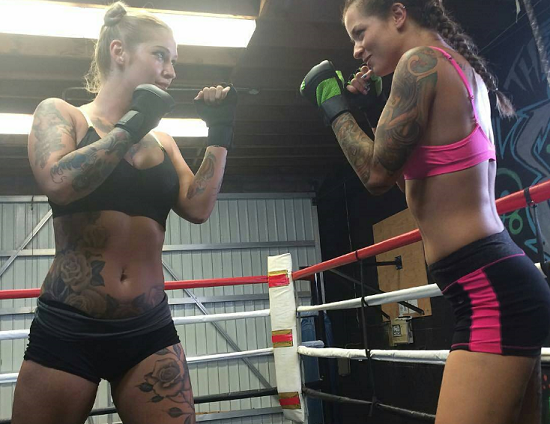 In all seriousness this just shows how big of a crossover star Ronda Rousey actually is that she is actually subject to a porno parody.
Below is one of the producers of the porno talking to TMZ and if you are wondering, Rousey's signature move an armbar will be a 'c**kbar' in the movie. High brow stuff indeed.