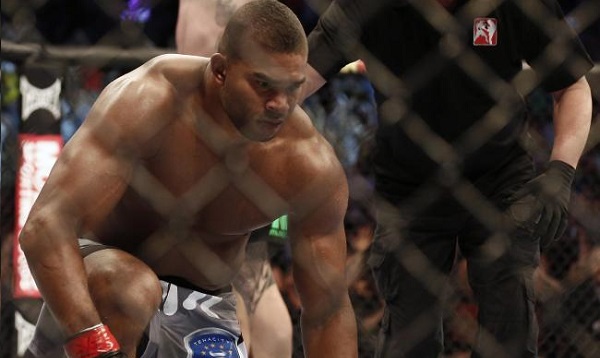 Well fight fans, we saw Alistair Overeem succumb to his second KO loss in a row under the UFC banner this past weekend.
"The Reem" came into the UFC in December of 2011 with high expectations from fans and media alike, dubbing him as possibly the best heavyweight in the world. He won that fight in impressive fashion, albeit against a fighter who had major health issues and only had 7 fights in Brock Lesnar.
Next came a title shot, but that got taken away quickly followed a drug test failure and a subsequent ban. Fast forward to February 2013 and Overeem makes his MMA comeback against, a big walking target, Antonio "Bigfoot" Silva. The Dutchman was to win this fight convincingly and once again be given a title shot, only he didn't….
"Bigfoot" KO'd the Dutchman and shocked the world. Straight away everyone blamed Overeem's lack of respect throughout the fight and made it seem like Overeem lost the fight rather than Silva winning it. We couldn't wait for the former Strikeforce champ to get back in there, set the record straight, get a win, get that title shot, and solidify himself as one of the best in the world, only he didn't….
We all know what happened in Bostin this past weekend, one of the best "prospects" in the heavyweight division took everything that Overeem threw at him and still KO'd him.
Dana White summed it up best post fight saying; "You guys all believed that he was the best at one time. He had a big following, and we bring a guy like that in and you see what happens. We bring in the best guys in the world, guys who are supposedly the best guys in the world and we find out, that's what we do."
So after being beating by two, at the time, mid-tier UFC guys does Overeem really have what it takes to become a champ in the UFC? Probably not, but don't forget this is a fighter who re-invented himself back in 2007 to go on a 12 fight unbeaten tear and is still only 33 years old.
He still has major marketability for the UFC and will more than likely be put against fighters like Frank Mir, Josh Barnett, Mark Hunt, and/or Big Nog in the near future. These fights have a certain throw-back-ability that will appeal to both old and new school UFC fans.