This weekend the Midland's number one MMA amateur promotion Evolution FC III returns and brings with is an array of some the countries most promising talent from a host of clubs climbing the ranks within Irish MMA.
Among them is Michael Davern (2-0) of Evolution MMA and of RTE's Fittest Family fame. Davern competed on the show twice alongside his family including his brother/coach Kieran Davern.
"We had a great experience on the show. It is not everyday you get to crawl through swamps and jump into ice baths with your family. Definitely brought us a lot closer together. It was tough but very enjoyable at the same time."
Being on national television competing in some tough challenges must certainly provide some pressure but Michael says it doesn't compare to fighting inside a cage.
"Fighting in the cage is more pressure. The show was something for fun with my family. However, MMA is my passion. Whatever sport your in you want to be the best, no one wants to fail, especially not after putting in so much work. With the programme I can lean on my family, or blame one of them for losing a race haha. With MMA, when that cage door shuts, it is just you. No one else is there to throw the punches, it's all you, eyes all on you and everyone is expecting you to win."
Michael faces Richie Ryan (1-0) of Sharkbait MMA and while he admits he doesn't know much about his opponent he believes that fighting at amateur is more about learning about yourself rather than knowing your opponents.
"I don't know much about my opponent, I haven't looked him up. I do know he's from Sharkbait MMA, it's a good gym, but it is no Evolution MMA haha. I believe Richie is 1-0, I think with small records like that there's not much too find out, especially at amateur. I look at amateur as a way to find out what kind of fighter you are, make your mistakes now so that you're well prepared for when you turn pro.
On the topic of turning professional Michael has that desire to advance to that level and aiming to make it his career.
"I am going to turn pro, maybe next year. First I am going to get a couple more fights and a belt at amateur level and then talk to Kieran, my coach, and see what he thinks and see what smart move is. But yes, I am looking to make this my career."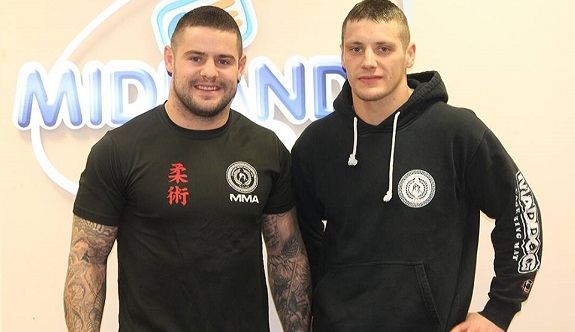 Speaking of Kieran, as I mentioned before he is Michael coach, brother and they competed on the show together. Having that close of a bond with someone who has the same interests is something that Michael feels is an advantage for him.
"Kieran is the best coach I could have, he has been through all the emotions with MMA. He is well experieced and is training in one of best gym around with SBG. So to take what he learns from John Kavanagh and the other coaches up there and to apply it to me is a huge advantage. We both have a connection, which alot of pro fighters dont have with their coach, you have to understand each others mind and body. He knows exactly how to deal with pressure, both mentally and physically. When he is coaching he always has a calmness in his voice, which helps me a lot. So we are both very alike, im just the better looking one haha.
Michael mentioned the connection to SBG. Another fighter from SBG, Conor McGregor, has also appeared on RTE television with his own show and one of the blossoming stars there was Conor's dad, Tony McGregor. Much like Conor, Michael's dad, Mick Davern, became a great character in their show and he spoke about how great it could be to have a spin-off show starring the two.
"I would love to see a show staring Tony and my dad. I think it would be great. they both love the camera, they both support their sons, and embarrass them too haha. Maybe we could set up a white collar fight and put them through the prepartions of a MMA fight and record the whole thing. I may talk to RTE about that one."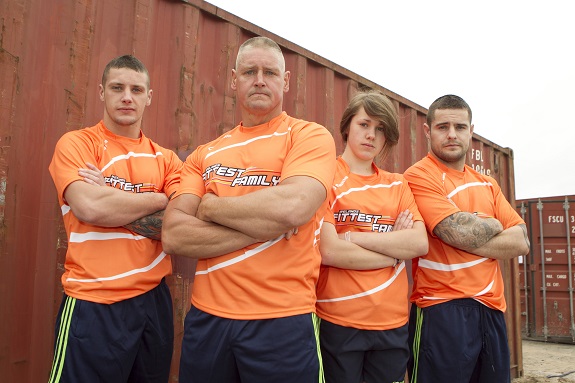 Evolution FC III takes place this Saturday night in the Tullamore Court Hotel, County Offaly.