It looks like the bad blood that was brewing between 'Uncle Creepy' Ian McCall and UK fighter Brad Pickett will have to wait as the former suffered an injury thus ruling him out of their UFC London affair on March 8th.
McCall has previously made some disparaging remarks regarding Pickett's speed and dropping down to a division where "speed is king". The American Top Team fighter bit back at McCall but now their rivalry will have to be put on hold until another time.
That leaves one flyweight position free on the UFC London card, cue in Irish MMA fans as they lobby for their own Neil "2 Tap" Seery (13-9) to fill the void.
The Dubliner (pictured below) is the current Cage Warriors flyweight champ and had defeated a string of top European talent en route to the belt. The 34-year-old is 6-1 in his past seven outings and has eleven finishes to his record.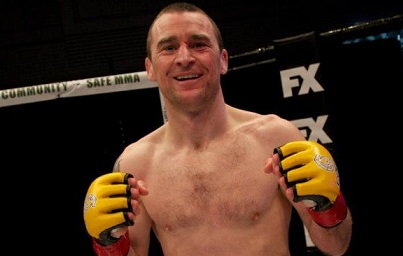 One of Ireland's most exciting fighters, a match-up between the pair could prove to be an exciting fight with both fighters coming from that 'stand and bang' train of thought. It would also result in a win-win for the UFC, either Seery wins and they now have another Irish star to help promote their Dublin card or Pickett wins and they have another top fighter to be in title contention.
Seery is also one of the 10 European fighters we tipped to make their UFC debut this year: