Anyone who was getting bored of Clay Guida's fighting style of late and missed his early performances will be happy to have watched him fight in Abu Dhabi on Friday evening. The American improved his record to 31-14 with a win over Japanese fighter Tatsuya Kawajiri (33-8-2) in the co-main event.
The usual frantic pace from Guida was on show throughout the three rounds as the 32-year-old worked his way to a unanimous decision win. He dropped Kawajiri in the first but, to his credit, he recovered well and tried to lock in the armbar towards the end of the round. Guida's takedowns always had his opponent on the back foot but Kawajiri did make account of himself. The two earned 'Fight of the Night' honours, the first time Guida has earned it since 2011.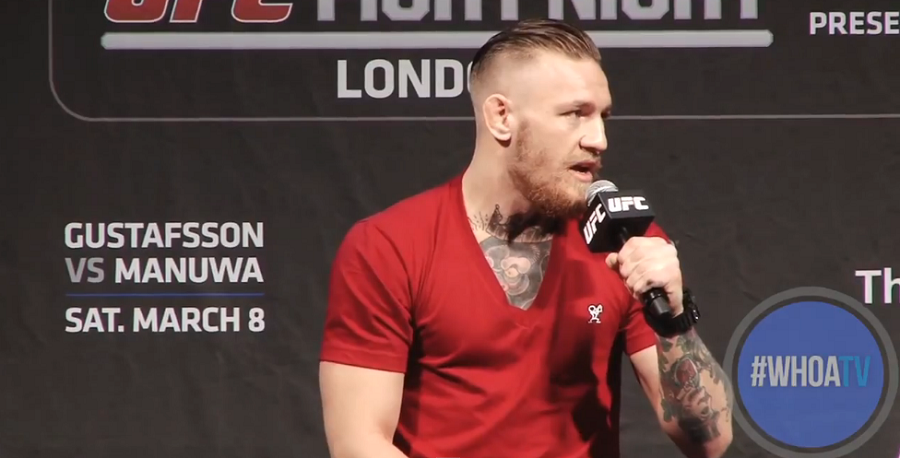 After the fight during the post fight interview Guida called out Conor McGregor who previously labelled Guida as "boring". 'The Carpenter' stayed quiet but finally spoke out towards the Irish superstar saying;  "After your injury, once you're healed up, you want to fight a real man, there ain't no gold at the end of that rainbow, man. Just a chest-hair sandwich from a mullet with a caveman at the end of it."
At the post-fight press conference though Guida's tone changed a little, maybe it was the adrenaline still pumping but he explained why he called McGregor out; "He doesn't really rub me the wrong way. He's got all the talents, but we haven't seen him tested yet. It's good to see up-and-comers get a lot of publicity like him. But I think maybe the fact that him and my good friend and teammate Cub Swanson had a little beef one night at a show, the fact that they're keeping him in close quarters and keeping an eye on him, fighting in his own country. Let's see what he's made of."
With Conor McGregor very likely to have an opponent already for UFC in Dublin on July 19th, many saying Cole Miller, Guida didn't seemed too pushy for the fight to happen immediately. Firtsly he wants McGregor to pick up a bit of steam winning a couple of fights and then taking him on in a five-round fight.
"It doesn't have to be his next fight, but let's let him get a little momentum and put him in there against a guy that's got some experience, and we'll see what he's made of," said Guida before adding; "If you want to see that guy cry, put him in there with me for five rounds."