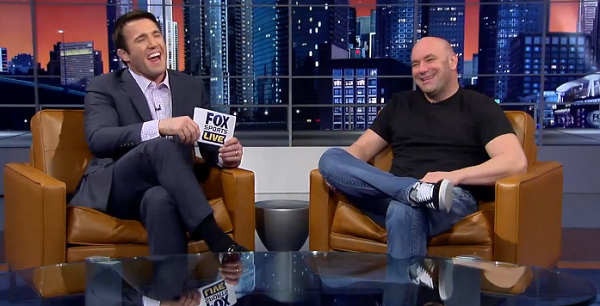 Last night, while having a one-on-one with Dana White, Chael Sonnen was told that he will finally get his wish and will face Wanderlei Silva.
But at what cost? Sonnen will have to endure another full season of The Ultimate Fighter and this time it will be in the hostile territory of Brazil. Sonnen first became a national enemy through his comments about Anderson Silva, the beloved Nogueira brothers and the Brazilian people themselves.
The rivalry between "The Axe Murderer" and "The American Gangster" has been building up for a long-time now. Sonnen has called out Silva via post-fight in-cage interviews and has been typically very vocal about wanting to fight the MMA legend. Recently Silva, who is normally very quiet, released a number of callout video's verbally smashing the man from Portland, Oregon and even filmed a confrontation between the two at a recent bodybuilding expo.
Fight fans will relish the chance of seeing these two interact with each other on a weekly basis and will surely bring some attention to the international series. One question has to be asked; what Brazilian fighter will want to be on Team Sonnen?