Cage Warriors roll into the Echo Arena in Liverpool on Saturday 3rd May in what many are calling the domestic fight card of the year. As we are seeing more and more with Cage Warriors they really look to focus on the local talent from the areas that they are holding the event and this show will be no different.
The top of the bill sees two of the top UK Welterweights competing as Danny "Hot Chocolate" Roberts takes on "Judo" Jimmy Wallhead in his return to the Cage Warriors promotion. Roberts has won all of his five Cage Warriors fights and will surely be knocking on the door of Graham Boylan if he is able to get past Wallhead. Wallhead who makes his promotional return at CWFC 68 looked excellent in his last outing at BAMMA 14 rebounded from a narrow split decision loss to Eddy Ellis at BAMMA 13. Wallhead last fought for Cage Warriors back in May 2010 and since then has picked up wins over Frank Trigg, Joey Villasenor and Matt Veach. Wallhead spent a large part of his early career with the promotion but things have now changed and the promotion has certainly grown since his last fight and with the stage much bigger now a win over a super tough opponent on Saturday will almost certainly put him straight into title contention. Definitely not writing off Roberts in this one though as the young up and comer has looked in superb form coming into this fight and fighting in his own backyard will only help to push him even further in this one. A cracking headline fight between two of the very best in the UK at 170lbs.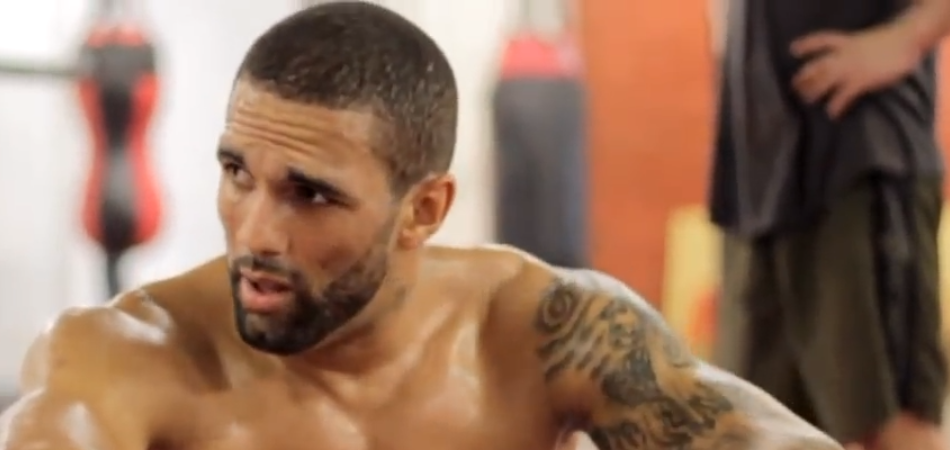 Elsewhere on the card we are spoilt with great UK talent and the co-main is certainly a potential FOTN candidate including Marcelo Costa and Ronnie Mann with the winner standing a great chance at a shot at the vacant Bantamweight title. Mann is on a two fight win streak currently and will be looking to rack that up to three CW wins on the bounce against promotional newcomer Marcelo Costa. Costa is coming off a win over former UFC fighter Damacio Page in perhaps the biggest win of his career to date. A win over Mann will certainly cement him in the Bantamweight division and with a vacant title it will be hard to deny either of these fighters a shot.
Matt Inman looks to continue on a run to a Welterweight title shot and a win on the card would be his fifth on the bounce. Standing in front of him though is the tough Brazilian Mauro "Xuxa" Chimento. Chimento looked very impressive in his last outing for Cage Warriors but that was nearly a year ago and he hasn't fought since. Inman has been super active and I think that could possibly be the deciding factor in this one. I see Inman making a big statement in this fight and cementing his cause to being one of the best Welterweights in the UK.
Elsewhere on the card I am looking forward to Che Mills Vs Leeroy Barnes in a must win fight for both guys. Mills hasn't looked the same since leaving the UFC and Barnes has struggled since signing with Cage Warriors. Both men will be desperately looking to pick up a big win and the added heat between Barnes and Mills training team will certainly add a bit more excitement to this crucial fight.
Here is a full list of the current card as it stands today;
Danny Roberts Vs Jimmy Wallhead
Marcelo Costa Vs Ronnie Mann
Mauro Chimento Vs Matt Inman
Leeroy Barnes Vs Che Mills
Steve Dinsdale Vs Matt Hallam
John Cullen Vs Dean Garnett
Conrad Hayes Vs Paddy Pimblett
Dean Reilly Vs Lawrence Fitzpatrick
Ant Phillips Vs Adam Ventre
Ellis Hampson Vs Azi Thomas
Dez Parker Vs Charlie Watts
Be sure to follow @CageWarriors on twitter for full details on how to view the card