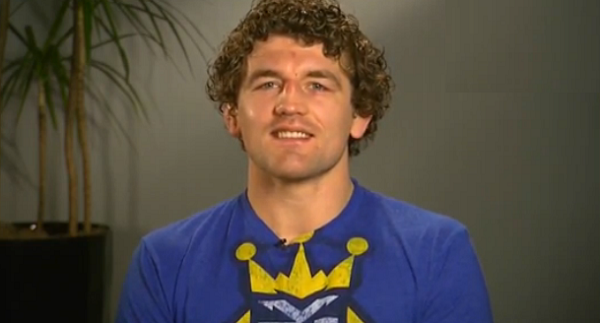 Yes you read right, Bellator welterweight champ and undefeated fighter Ben Askren (12-0) is now a free agent and can go wherever he wants.
And I know what you are thinking, "this is a Bellator contract thing and he is not technically a free agent…" Well he is 100% a free agent and free from his Bellator contract.
Bjorn Rebney tweeted the following;

Askren is ranked top ten in the world across all the major ranking systems and this seems like a commendable move by Rebney and Co to finally let him leave.
Ben Askren showed his delight in the announcement by tweeting;

GSP he already expressed an interest in fighting Askren and there will be no shortage of fighters wanting to welcome him to the UFC.
I just wonder how Eddie Alvarez feels about all this?